Research Information System University of Greifswald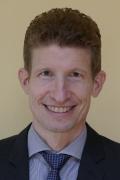 Carsten Oliver Schmidt | Prof. Dr.
stv. Abteilungsleiter SHIP-KEF
Functional Unit Quality in the Health Sciences
I am professor at the Institute of Community Medicine, University Medicine of Greifswald and within this institute deputy head of the Department of SHIP/ Clinical-Epidemiological Research. I lead the functional division "Quality in the Health Sciences" and the Transfer Unit for Data and Biomaterials. My research covers methods and research quality related projects but also classical epidemiological topics. Related to methods, my research addresses metadata standards, quality management procedures, data quality tools, and research infrastructures. I foremost deal with population based observational health studies, yet some work cover international designs. My projects also relate to the data linkage of primary and secondary data including registries, claims data, and hospitals. Research topics beyond methods comprise the study of subclinical and clinical disorders, particularly musculoskeletal disorders, and incidental findings.